Your Partner for Disinfecting Services
RightAction (PVT) LTD is proud to be your partner to help keep your workplaces clean and productive, and your customers and employees safer in this unprecedented time. Whether you are a medical facility, school, or businesses facing the outbreak emergency, we are here to help. We offer disinfecting services, sanitizing services, and deep cleans.
Disinfecting Services for Coronavirus (COVID-19)
RightAction (PVT) LTD franchisees, in partnership with the latest in chemical technologies, provide state-of-the-art professional disinfecting services to help combat the spread of Coronavirus. Utilizing hospital-grade chemicals paired with electric and electrostatic tools, high touch-point wipe down and deep cleaning disinfecting services, RightAction are able to help you create a safer environment for your customers and employees.
RightAction franchisees use hospital-grade disinfectants rated by the Environmental Protection Agency (EPA) and listed on EPA's List N: Disinfectants for Use Against SARS-CoV-2, the virus that causes COVID-19.
Center for Disease Control (CDC) and Occupational Safety and Health Administration (OSHA) recommendations for precautionary disinfecting services, and suspected/confirmed case disinfection protocols are continuously monitored and followed by RightAction franchisees.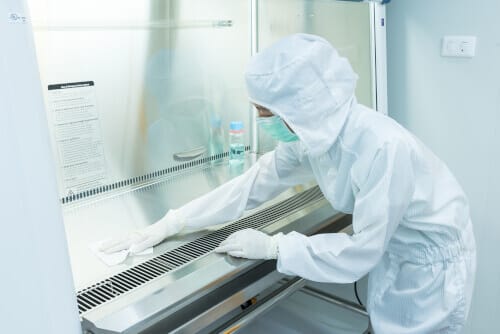 Our Disinfecting Services: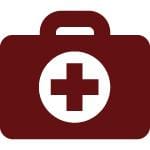 Deep Clean / Impact Cleans
Hospital Grade Disinfectants – EPA Registered: List N
High-Touch Point Area Focus
Color-Coded Microfibers to Reduce Cross-Contamination
Electric and Electrostatic Chemical Dispersal Systems
Recurring Services Available
OSHA, CDC and EPA Compliant
Electric and Electrostatic Spraying
Electric and Electrostatic Spraying utilize power-assisted spraying machinery in lieu of manually-powered chemical spraying. The machinery also breaks down 1 traditional manual-sprayer size droplet into many smaller micron droplets, allowing for more even coverage of a targeted area.
Electrostatic spraying goes one step further as it charges the chemical droplets as they leave the machine. Once the droplets are released, they seek objects and surfaces more readily. The assures an even greater coverage of the chemical disinfectant, even in hard to reach places.
Electric and electrostatic spraying assures more even coverage of surfaces including assisting to cover evenly every button on the elevator or areas of a desk with disinfecting chemicals; where conventional spray and wipe is effective, it can leave heavier residues in certain areas.
Who Should Use Disinfecting Services?
These commercial disinfecting services are used in hospitals, schools, daycares, veterinary clinics, medical offices, manufacturing facilities, offices, retail, and other businesses. Professional disinfecting services are ideal for high-traffic businesses, or those who provide services to sensitive populations like clinics and hospitals. Help avoid the spread of COVID-19 by providing a one-time disinfecting service while your employees work remotely, or on a recurring schedule as employees are needed and customers are visiting your business.
More Information on Commercial Disinfecting Services and COVID-19
A Message to RightAction Customers Regarding Coronavirus (COVID-19)
Coronavirus: Disinfecting Services FAQ
Please note, disinfecting services do not prevent person-to-person transmission or reintroduction of microorganisms to a facility. We recommend that you and your employees remain attentive and follow CDC Guidelines for reducing transmission in the workplace:

CDC Information on Coronavirus Disease 2019 (COVID-19)
CDC Interim Recommendations for US Community Facilities with Suspected/Confirmed Coronavirus Disease 2019
OSHA Guidance on Preparing Workplaces for COVID-19 (PDF)

Disinfectants and UV-C Sanitizing Wands should not be used internally or ingested under any circumstances. Use per manufacturer's instructions only.